Hebrews 11:1  "Faith is the substance of things hoped for and the evidence of things not seen."    King James Version                                                               

"A MILLION TO ONE, BUT HE LIVED"



Psalms 104:.1  "Bless the Lord, oh my soul.  O Lord my God, thou art very great; thou art clothed with honor and majesty.  2  Who coverest thyself with light as with a garment:  who stretchest out the heavens like a curtain."


A story that you will not forget and one that you will want to tell others.  Nineteen years old and off to the Army, almost  at  the  end  of  the Viet  NAM war, April 29, 1969;

Clayton Peterson experienced what would be the story of his . . . life after death . . . to tell the world.

 "For thou art my lamp, O LORD: and the LORD will lighten my darkness.

 For by thee I have run through a troop: by my God have I leaped over a wall."

                                   II Samuel 22: 29-30

HE WAS A GROOM FOR 4 SHORT MONTHS. . . WAS DEAD ON THE BATTLE FIELD AND GOD BROUGHT HIM BACK TO LIFE . . .          AFTER DEATH



THANK YOU FOR VIEWING MY SITE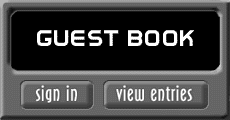 Please note:  Corrections have been made from Old Site and the changes will reflect on the New Site.  The old site is unable to be changed by the Webmaster.  Thank you for your understanding.